Special Tours & Package Deals
We cater to small and large groups - from couples up to 10 people or more.
---
THIS WEEKEND SPECIAL:
Tour Going This Sunday 22nd September
Contact us now to book onto this small group adventure tour
0800 840 729
---
Taieri Gorge Railway Package Deals
The Taieri Gorge Railway is well known as one of the World's best train journeys. Dunedin's marvellous tourist train with its heritage passenger carriages operates daily from the Dunedin's Grand Railway Station.
1. Blueskin Bay Train
Seasider Train Ride & Moeraki Boulders Tour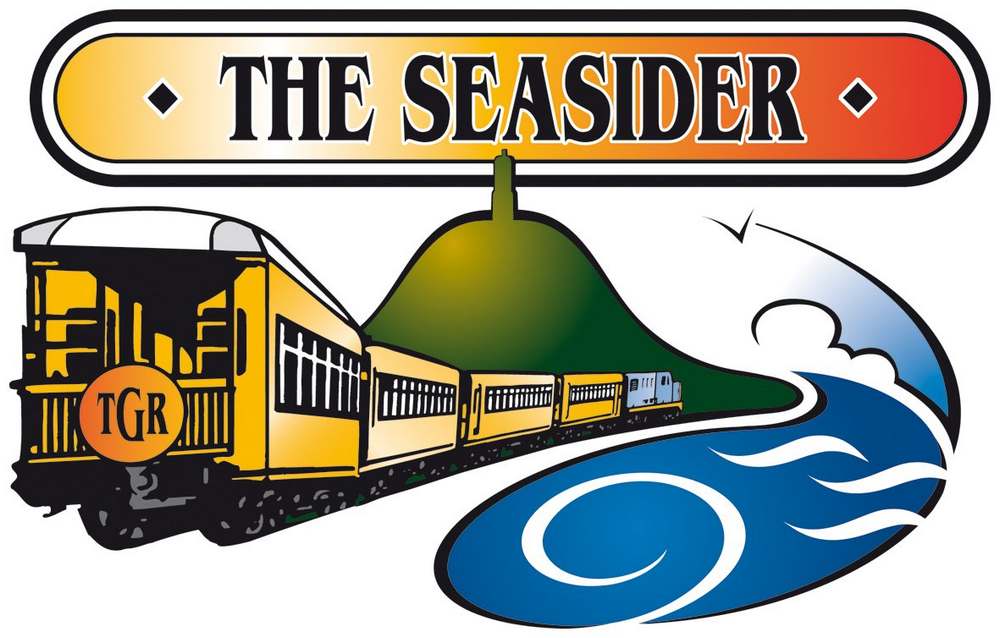 Includes a majestic train journey on the Seasider (Taieri Gorge Railway) to Palmerston. Experience incredible views over the Pacific Ocean. Scenic drive through coastal towns enroute to Port Chalmers and Dunedin City.
Tour Duration: 6 hours
Tour Schedule: Pick ups start from 9am
Price: (Summer) $155 per person

Tour Highlights
Free pick up and drop off from any Dunedin City location
Scenic drive along coastal road taking in Port Chalmers and Orokonui
Visit the famous Moeraki Boulders and venture into picturesque Moeraki Township for wonderful photo opportunities
Time for a refreshment stops and to explore the town of Palmerston
Scenic train ride along Dunedin's northern coastal route via Blueskin Bay
*Light refreshments are provided
*Minimum 2 passengers for tour to go ahead
*Please note Seasider Train is subject to availability. Please check the Seasider's schedule on the Taieri Gorge website here: www.taieri.co.nz/timetable.htm
2. Taieri Gorge & Central Otago Tour
Central Otago Train and Rail Trail Experience
Tour the towns and landmarks along the Rail Trail in Central Otago then board the Taieri Gorge Railway for your journey back to Dunedin.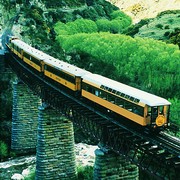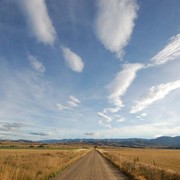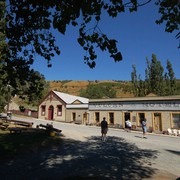 Iconic Tours' Rail Trail Experience will take you on a grand tour of Central Otago visiting old gold mining towns and settlements such as Naseby and Keyburn. After lunch we may continue further along the rail trail touring Omakau to Oturehua through the picturesque Ida Valley. We meet the Taieri Gorge Train at Pukerangi in time for the afternoon journey back to Dunedin.
The Taieri Gorge Train takes you on a journey through the rugged and spectacular Taieri River Gorge, across wrought iron viaducts and through tunnels carved by hand more than 100 years ago. At the end of your journey we will meet you at the Railway Station and transport you back to your accommodation.
Tour Duration: 8 hours
Tour Schedule: Pick ups start from 8.30am
Price: (Summer) $195 per person

Tour Highlights
Free pick up and drop off from any Dunedin City location
Tour of historic towns along the Central Otago Rail Trail
Plenty of time for photo stops and short excursions
Scenic train ride from Central Otago along the Taieri River Gorge
*Light refreshments are provided
*Minimum 2 passengers for tour to go ahead
3. Speights Brewery & Dunedin City Tour
Iconic Dunedin Legends Tour
A half-day of heritage sightseeing including the Speight's Brewery Tour & lunch or diner at the Speights Alehouse Restaurant

Visit heritage buildings, important landmarks and monuments, and experience the products that have made Dunedin famous around the world. Showcasing Dunedin's iconic people, places and landmark achievements in history, this Iconic Tour will provide you with a real insider's perspective on Dunedin.
The Speight's Brewery in Dunedin has been brewing their award-winning ales on site since 1876, and has an award-winning tour with beer tasting so you can discover the pride of the south for yourself.
Tour Duration: 4 hours plus dining at Speights

Tour Schedule: Start anytime from 9am to 3pm
Price: (winter 2012) $145 per person
Tour Highlights
private tour with chauffeured pick up and drop off (includes lunch or dinner transfers)
city sightseeing with heritage theme (includes Portobello Road on the Otago Harbour)
guided tour of Botanic Gardens and old North Road (Baldwin Street)
fully guided tour through New Zealand's famous Speight's Brewery - enjoy beer tasting of a variety of Speight's Ales.
two course lunch or dinner at the Speights Ale House also included
** Offer valid only for participants of Iconic Dunedin Legends Tour
*** Offer is not transferrable and cannot be used at a later time or date
---
PLEASE NOTE: *The tours and special offers on this page are updated regularly and may be removed or subject to change at any time.