Iconic Tours offer a unique and exciting guided tour experience visiting Larnach Castle and the award winning gardens.
Larnach Castle is located high up on the Otago Peninsula. The drive out there, about 30 minutes from the city, offers stunning views of Dunedin City, the harbour and rugged coastline. We stop at some of the best Otago Peninsula lookouts so get ready to be blown away by the views!
Once at the Castle our guide will offer a complimentary guided tour of the interior, providing a well rounded commentary on the Castle's heritage status in NZ as well telling the intriguing and sometimes scandalous sories of the Larnach Family who lived there over 150 years ago.
We book ahead with Larnach Castle Management to reserve a table for our group to have lunch together at the Castle's stunning Ballroom Cafe. We organise our tour to take place at the optimum times avoiding the large groups.
This tour also includes a brief sightseeing tour of Dunedin City's awesome highlights such as Baldwin Street (World's Steepest Street), Octagon and the Grand Railway Station plus much more. Book with us to get the most out of your visit to Dunedin and Larnach Castle.
Tour starts 10am from inside the Visitor Terminal on ship's wharf. We have you back to the ship by 4:30pm * or at least 1 hour prior to your ship's departure.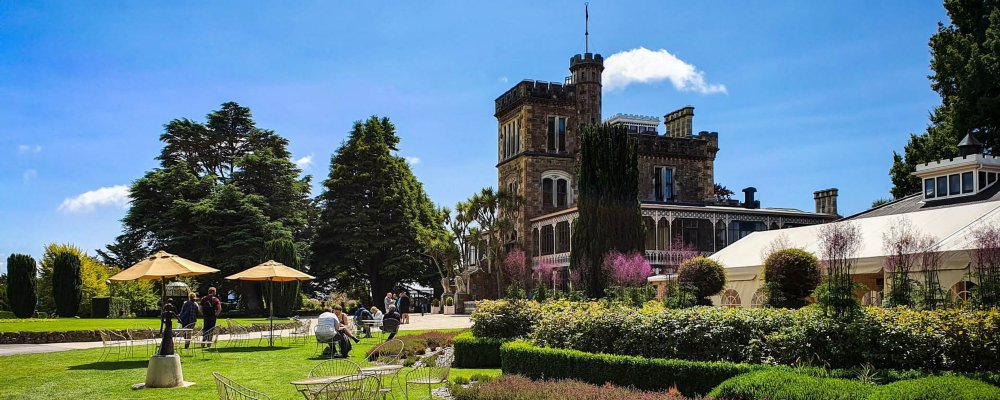 About Us
Iconic Tours have been operating out of Dunedin for over 10 years. Tours extend from Mt Cook to Stewart Island.