*Available for private groups only. Please contact us by email to enquire about booking this tour: bookings@iconictours.co.nz
Iconic Tours offer private groups the opportuntiy to experience the best wildlife Dunedin has to offer. Emjoy an exhilarating scenic exploration of the Otago Peninsula with guided tours to see giant Royal Albatross and the very rare Yellow Eyed Penguin. We take you to clifftop view points overlooking rugged beachs and down to tidal lagoons to view a variety of wading birds. We visit Penguin Place for a very special 1.5 hour tour of the Yellow Eyed Penguins in their natural habitat. This tour takes place with a specialist wildlife guide joining a group of up to 20 participants for the reserve tour. You will also visit the Penguin Rehabilitation Centre at Penguin Place, a recovery shelter for a variety of sick or injured penguins that are nursed back to health so they can be released back to the wild.
*Please note the Yellow Eyed Penguins are the rarest, most endangered penguin in the World. Their numbers are very quickly reaching extinction. Seeing Yellow Eyed Penguins in the reserve is not guarranteed. While there are a number of nest sites on the tour, it is up to the penguins if they show them selves!
After the Yellow Eyed Penguin tour we head to the very tip of the Otago Peninsula (Taiaroa Heads) to the Royal Albatross Centre. Here is a chance for a light lunch, tea or coffee (lunch and refreshments are own cost). Browse the information gallery and shop. Our guide will show some nearby lookouts to potentially view the giant albatross soaring overhead.
After lunch enjoy a guided tour of the Albatross nesting area, a special viewing hide that takes in a number of Royal Albatross nesting sites as well as the best views of the ocean, headland and harbour entrance. Albatross can be seen on the nest sites almost the entire year from September when nesting begins through to August when the fledging chicks depart the nest for the fist time.
Our tour is fully guided with our frendly knowlegable driver guide with you for the day from start to finsih. All entry fees and specialist guided tours are included.
*Ability Level: You must have the ability to walk for at least 1 mile on undulating walkways, and be able to handle some 100 easy steps
For Cruise Ship Passengers: This tour usually starts at 9am and back to the ship by 4:30 - 5pm but we always adjust to work with the cruise ship's docking schedule. Meet us inside the Visitor Terminal Building on the ship's wharf.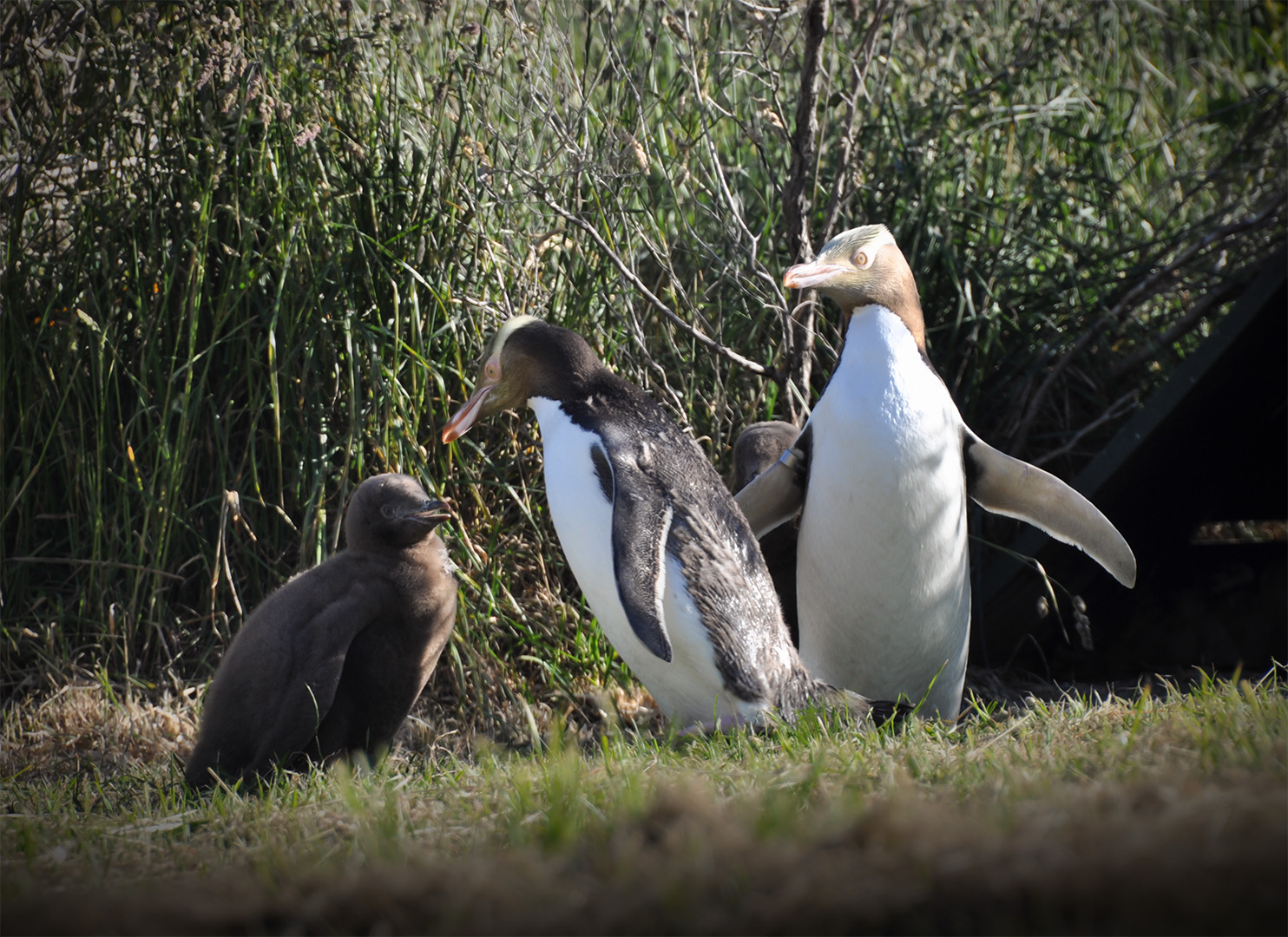 About Us
Iconic Tours have been operating out of Dunedin for over 10 years. Tours extend from Mt Cook to Stewart Island.